Careers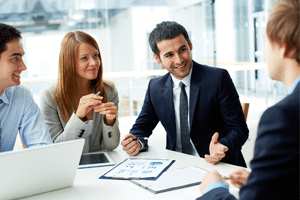 Engineering at a human scale
  Acknowledged social policy
  High profile positions
  Our commitment to training and quality
CELAD advances when you advance
The success of CELAD comes from the education of our consultants.
That's why CELAD offers their engineers training and education opportunities that match their ambitions.
Skills improvement of our consultants is guaranteed by several types of actions:
From their arrival at CELAD and for the whole duration of their career, our consultants benefit from a management that listens to them.
Precise management
Consultants may report to a chosen spokesperson (technical manager or commercial engineer) whom they can call for if needed. Technical manager and/or commercial engineer supervise and advise the collaborator about their evolution in CELAD, for example by organizing trainings in order to enhance their skills or to widen them to other technologies.
Our technical managers aim to follow-up on the projects of our consultants, regarding Human, Functional, and Technical sides. To do so, periodic meetings are organized jointly with client managers (IS manager, project managers…) and/or project managers from CELAD (in case of projects that are carried out at our offices) .
Pre-defined follow-up
In the framework of Technical Assistance, a follow-up meeting is organized every 2 or 3 months (shared between a commercial engineer and a technical manager). The time period depends on the missions and the experiences of the consultant, and is agreed upon by the project manager and the consultant.
Moreover, a yearly review evaluates additional training needs as well as the level of acquired skills. It's also the time for the consultant to express their wishes for personal growth.
What's more, thanks to a cross-functional vision in regards of all of the CELAD projects, our technical managers can identify skills that allow technical exchanges and support to take place.
CELAD, thanks to its numerous clients and diversified activities allows its consultants to thrive in various technologies and functional domains.